Specialists in Measuring, Monitoring and Control of Current, Power & Energy
Supply Chain Problems?
Not at Flex-Core!
We are going the extra mile to make sure FLEX-CORE is your most reliable supplier. We have significantly increased our inventory of ready-to-ship products such as transformers, transducer, meters, and accessories.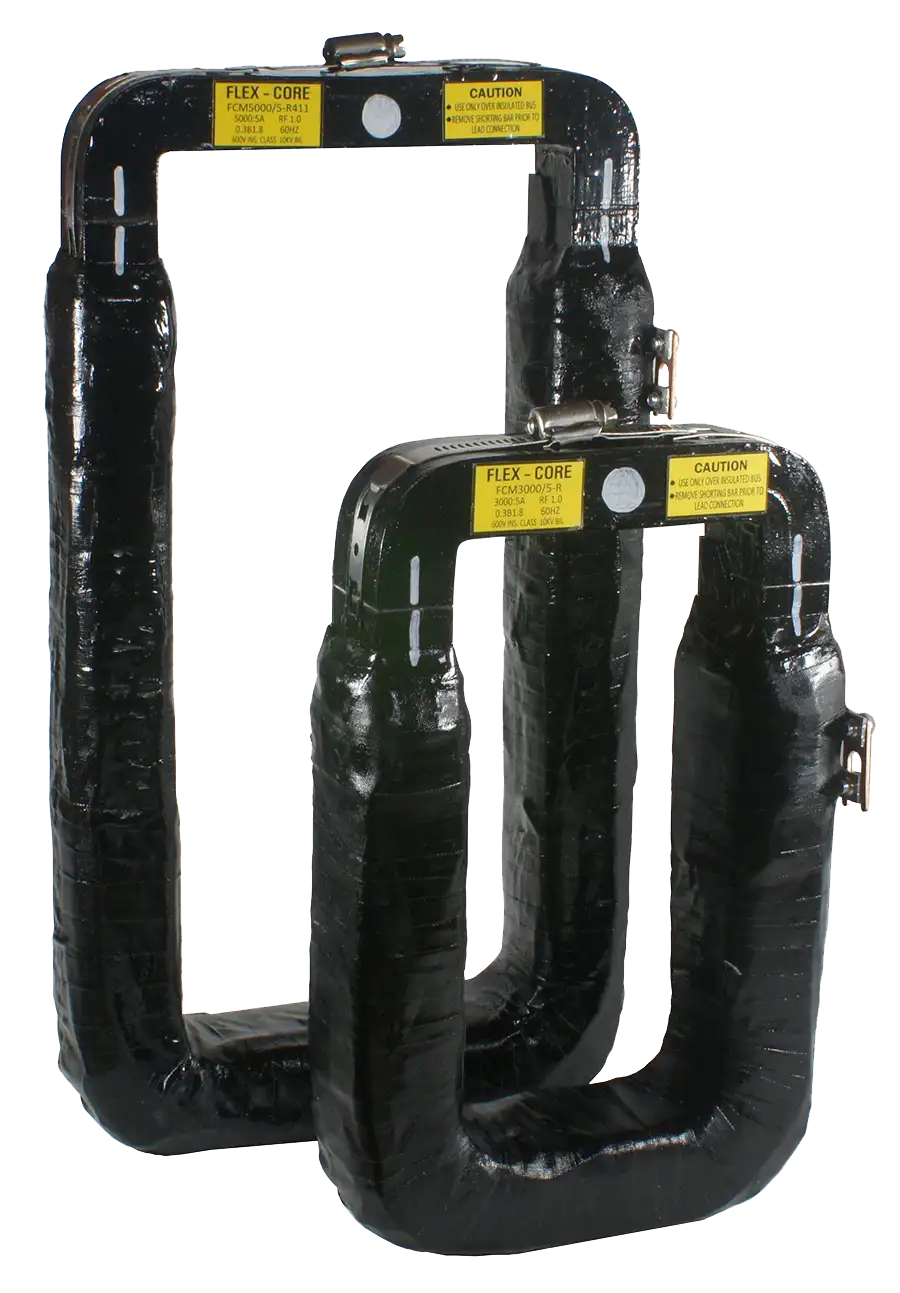 NEW:

Flex-Core is Excited to Introduce the New Model FCM Revenue Grade Split-Core Current Transformer
The FCM, the newest Revenue Grade Split-Core Current Transformer from FLEX-CORE®, is equipped with the industry standard 5A AC secondary, allowing use with most service entrance Power & Energy Meters. The FCM current transformer is a lightweight and economical alternative to our FCR Revenue Grade Split-Core Current Transformer and offers ratios from 300:5A up to 5000:5A. Flex-Core offers two standard sizes, a 3" X 7.75" and a 4.75" X 12" inside diameter as well as custom sizes and ratios. Dual and multi ratios units are available by request and upon approval.
The FCM and FCR models revolutionize Relay/Metering Class revenue grade current transformers with a new, exciting split-core option. Meets IEEE C57.13 Standards.
FLEX-CORE® manufactures and warehouses a large selection of Transformers, Transducers, Meters and more for measurement, monitoring, and control of current, power, and energy applications.
Large in-stock supply of current monitoring & measurement products.
Same day shipping available when ordered before 1:00PM Eastern.
Shortest lead time available for build-to-order requirements.
Custom ratios available.
Abundant warehouse stock of complementary catalog items ready for shipment.
Expert Advice & Customer Support
FLEX-CORE® has qualified and experienced engineers that will work with you to suggest the best possible solution for your specific application requirements.
Need Immediate Assistance?
Phone:+1 (614) 889-6152
Sales: sales@flex-core.com
Support: support@flex-core.com
I've never been there and therefore have no experience. I find Corey to be very helpful and pleasant on the phone.
6 months ago
Andrew Herberg
Excellent, friendly, and reliable supplier of CT's and AC metering and sensing doodads. We're always pleased to place orders from FLEX-CORE, as their people are...
Arthur & company are just fantastic! Extremely helpful in determining what unit I need for my application. They make it easy to...
My experience with Flex Core is entirely satisfactory, due to the easy installation of the CT´s on Power Cabling and Bus Bar of Switchboards
I found the information in choosing a CT very informative. The documents are exact in choosing a CT. This company will be sure to get...
3 years ago
willard chadwell